For in-person visits, we cover the Madison area, including all of Dane County, Sauk County and Columbia County. If you live outside of this area, reach out-we may be able to assist you or help you find someone near you.
Telehealth visits offered wherever you're located via computer, cell phone or tablet!
Welcome to
Sweet Latch and Wellness navigation
Being a parent is hard enough. Feeding your baby shouldn't be.
---
Lori Theisen BA, BSN, RN, IBCLC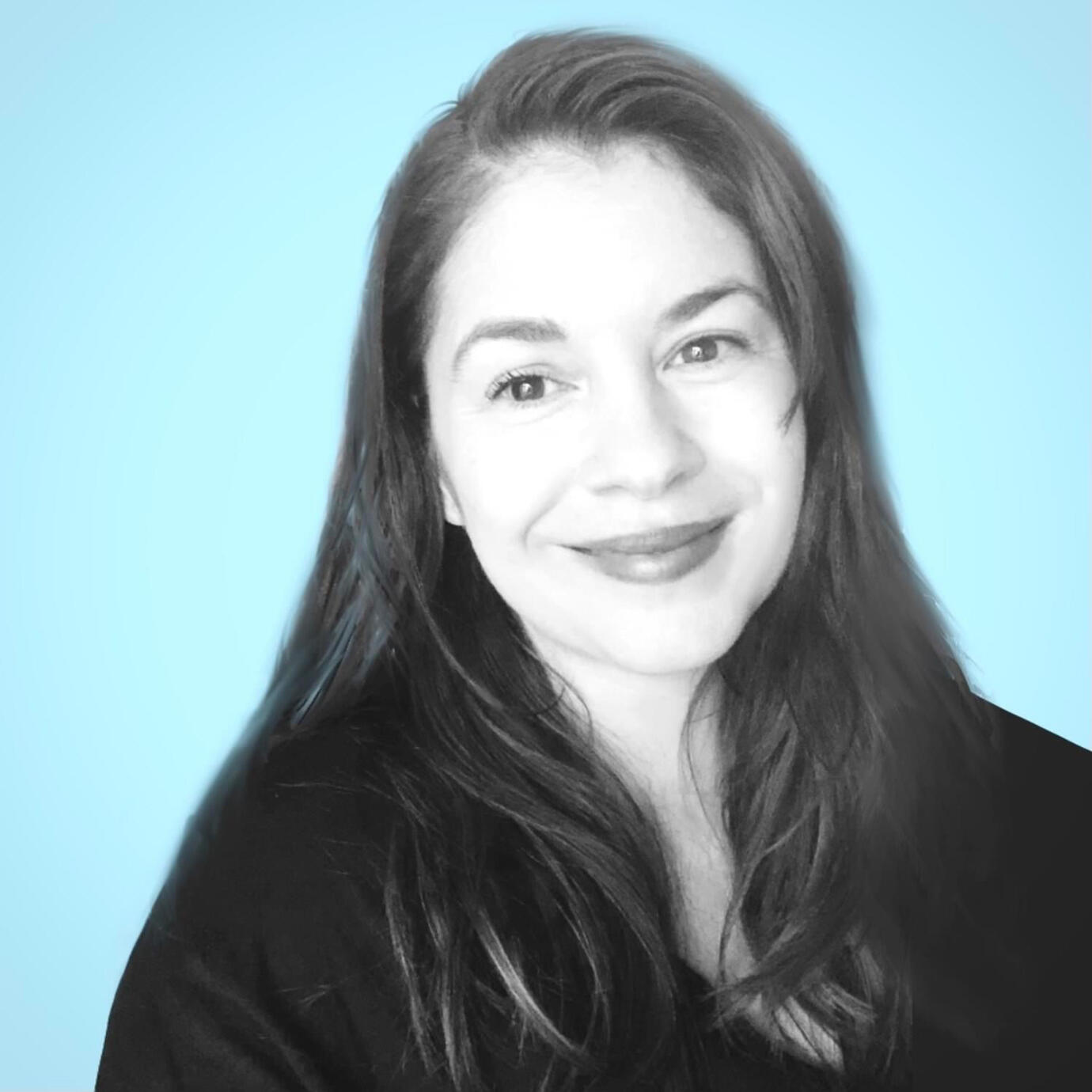 ➺sore nipples

➺low milk supply

➺baby with slow weight gain

➺baby not latching well

➺induced lactation

➺feeding more than 1 baby! (twins or multiples)

➺returning to work

➺help with pumping

➺plugged ducts, mastitis, thrush, nipple infection
Lori Theisen
Mom
About
After her son was born and admitted into the Neonatal Intensive Care Unit and experiencing feeding challenges, she decided to become a registered nurse and an International Board-Certified Lactation Consultant to help other families in ways that she was helped, and especially in the ways that she was not supported."It's such an honor to be able to hold space for families during such a sensitive and intimate time. " She has served over twenty-five hundred families so far in her career. "I love educating, empowering and supporting families during their unique feeding journey. There are many ways to feed your baby and no wrong way to do it."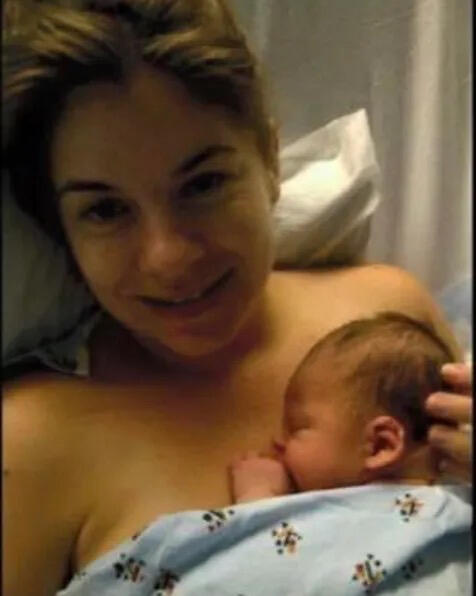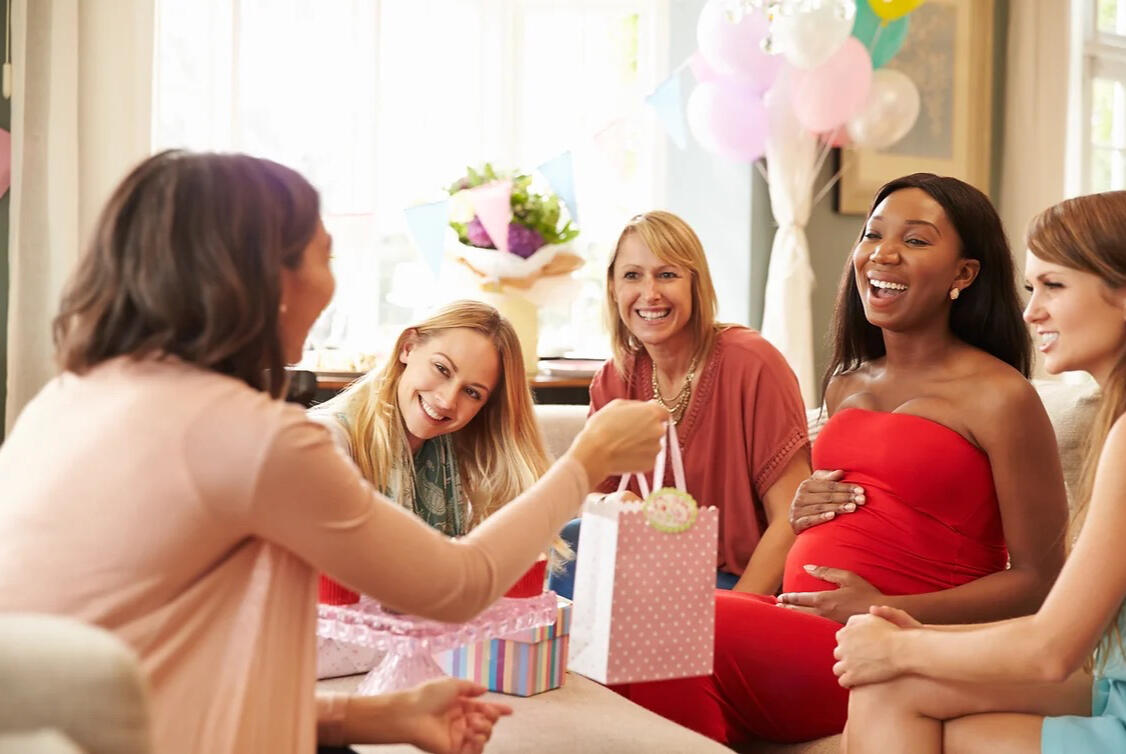 lactation consultant
lactation services
Prenatal Breastfeeding Education
(In-Person or Telehealth visit)
Get educated and empowered before baby arrives. Learn how to latch, prevent sore nipples, make enough milk, what the facts are versus myths and so much more!
Milk Feeding Support After Baby is here
Initial Lactation Visit
(In-Person or Telehealth visit)
Let's meet to make sure you are reaching your feeding goals. We can practice latching, pumping and bottle feeding. We can do a weight check to see how much baby is transferring at the breast.
Follow Up Visits
(In-Person or Telehealth visit)
Let's meet again to make sure you are reaching your milk-feeding goals. Whether you have 4 questions or 1,000, think of lactation follow-up visits like your baby's well-child visits. Let's check in and make sure all of your questions are answered and concerns are addressed.
Additional Services Include:
In-Home Weight Check
(In-Person Visit)
Are you having concerns about your baby's weight gain? We can do a before and after weight check to make sure baby is transferring well at the breast.
Telephone Consult
(Phone call, Venmo only)
30-minute consultation to discuss any concerns, and questions.
Pump Visit
(In-Person or Telehealth visit)
Learn how to use your pump, pumping tips, milk storage guidelines, and personalized pumping plan.
Pump Shield Sizing Consult
(In-Person Visit)
Personalized pump shield sizing session. If your pump shields don't fit correctly, you could have sore nipples or even not pull out all the milk that you could be with the correct pump shield size.
Back to Work Visit
(In-Person or Telehealth visit)
Heading back to work? In this visit, we will discuss how to pump and store before heading back to work. You will learn things like pumping tips/hacks, your pumping rights at work, when to pump and how to balance nursing, daycare tips and more.
in person and Telehealth options
scheduling
Sweet Latch & Wellness Navigation accepts most Blue Cross PPO, Blue Shield PPO, Anthem PPO, Cigna PPO plans, and all PNOA plans.
We accept insurance. Enter your insurance information in the link below to determine if your provider is in-network, which will cover your appointment at 100%!
For self-pay or sliding scale options, please contact us for more information by clicking here!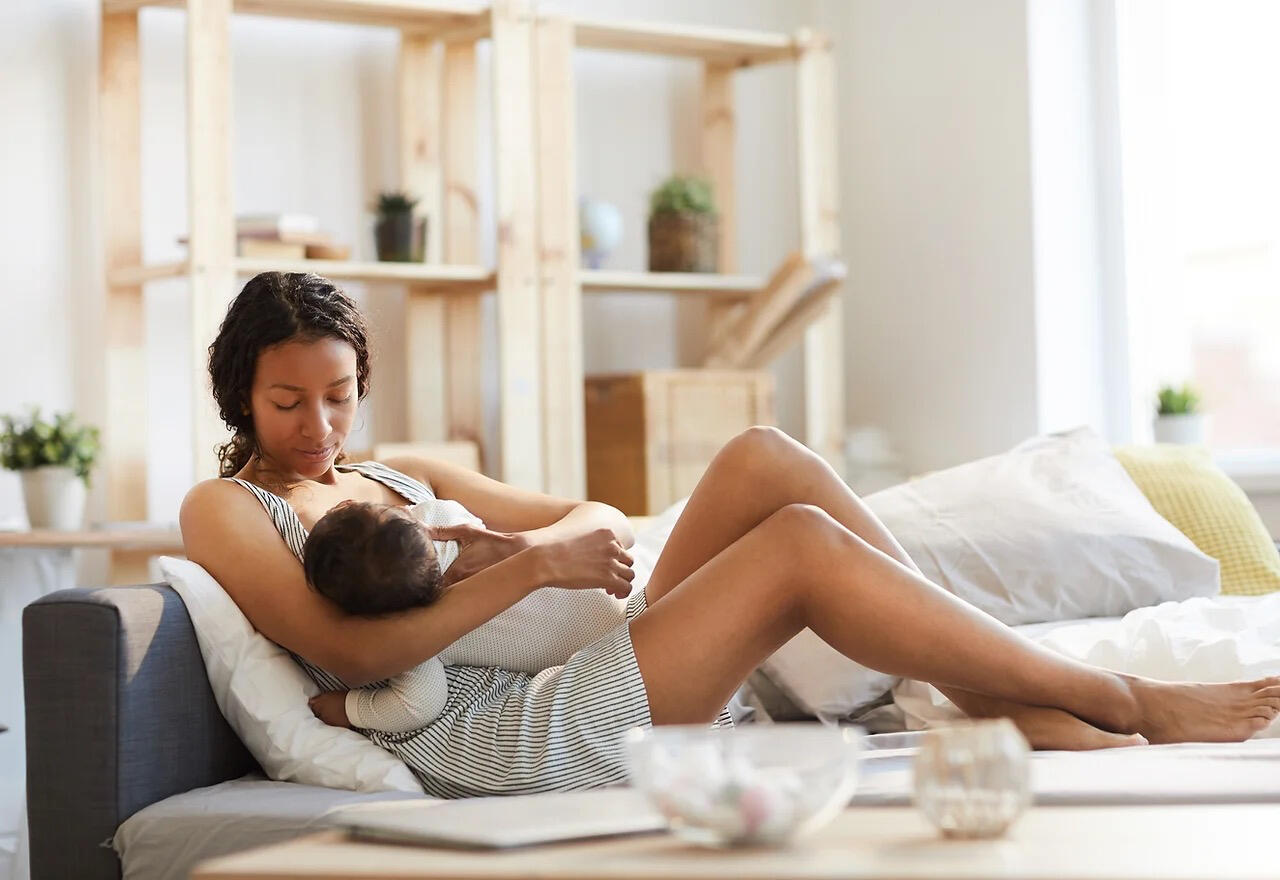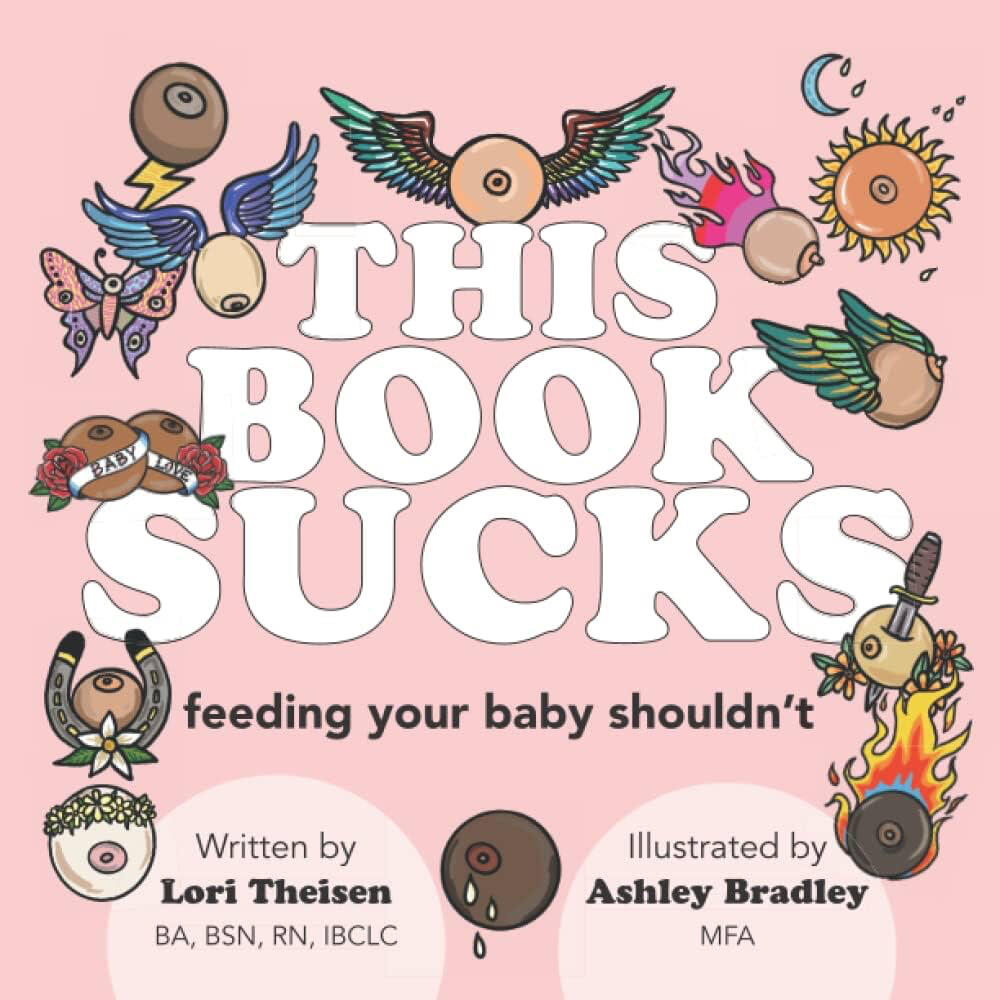 author
shop
With her experience, passion and creativity, Lori wrote a book with her long-time friend, Ashley Bradley (as the illustrator)! Check it out! "THIS BOOK SUCKS, feeding your baby shouldn't."The #1 question all families have, right after birth - is how do I feed the baby?THIS BOOK SUCKS feeding your baby shouldn't (TBS)answers all of your feeding questions in a new way
that is clear, fun, and inclusive. We take away the stress of feeding your baby by delivering evidence-based research with visually instructive and 'laugh out loud' art. TBS will guide the reader on how to latch and successfully feed the baby without judgement.
client reviews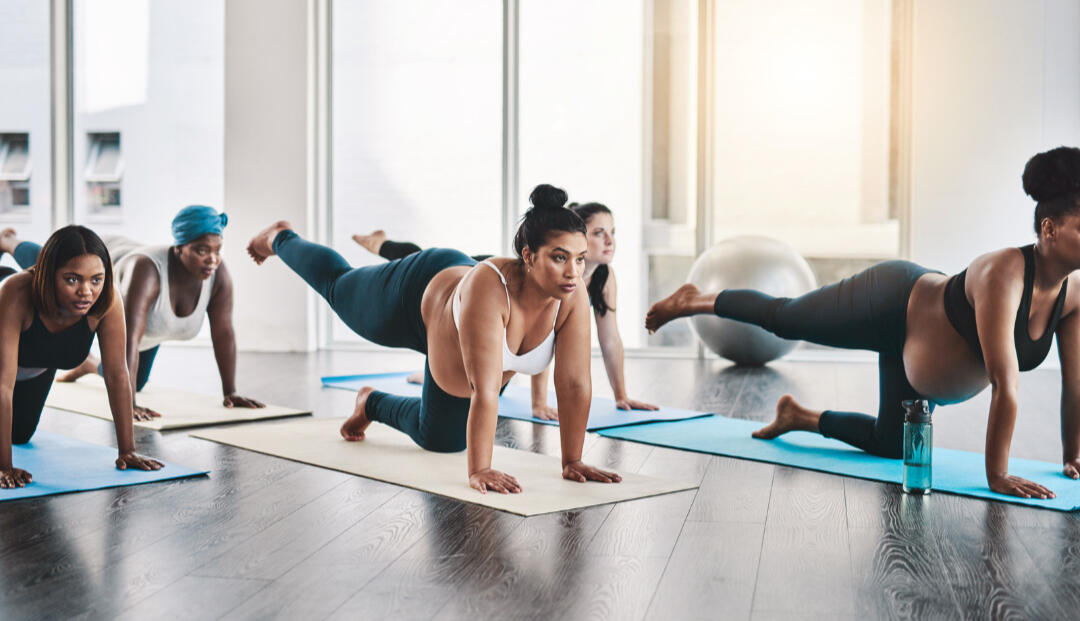 Instructor
pilates
Pilates is a challenging, low-impact exercise that dramatically transforms the way your body feels, looks, and moves. It builds strength while connecting the mind to the body through breath.
support group leader
the sweet latch circle
Fridays 10:30-11:30am at Haumea in Sun Prairie, WI
The Sweet Latch Circle is a weekly milk feeding support group. Come hang out and chat about all things babies, parenthood and milk feeding! You can do a naked-baby weight check or a before/after feeding weight check to see how much milk baby transfers. Right before group is a Baby Friendly Pilates Class at 915am! (this means you bring baby and do mat Pilates!)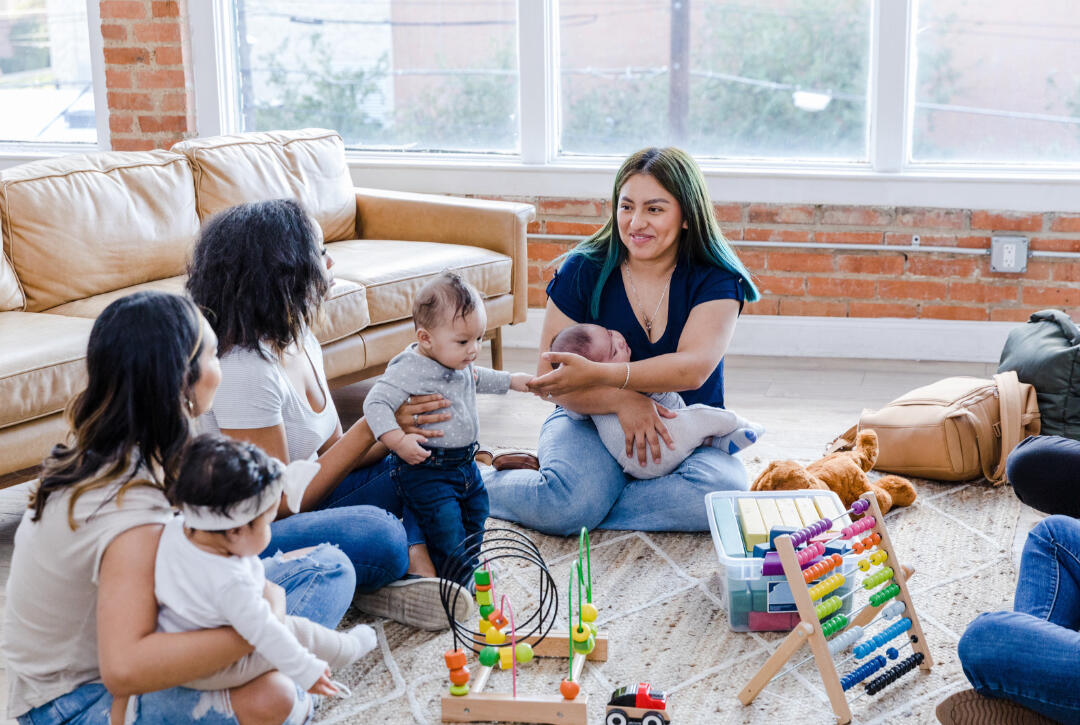 ---
sweet latch and wellness
Contact
---
Some of my Favorite Websites about Human Milk Feeding
and Parent Support:
Some of My Favorite Resources:
---
---
private pilates classes
Please complete this form for scheduling.
---
---
group pilates classes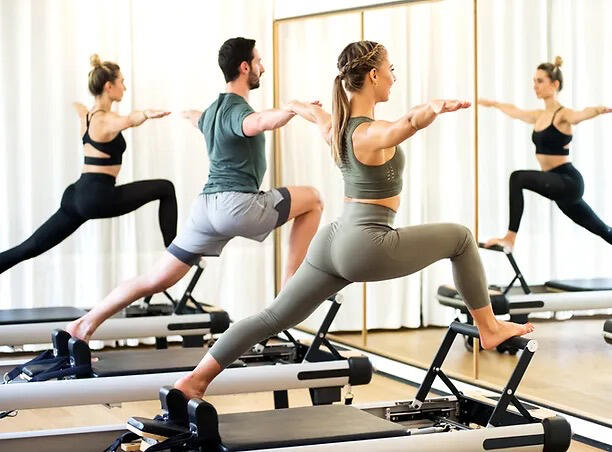 ---
---
baby and me mat pilates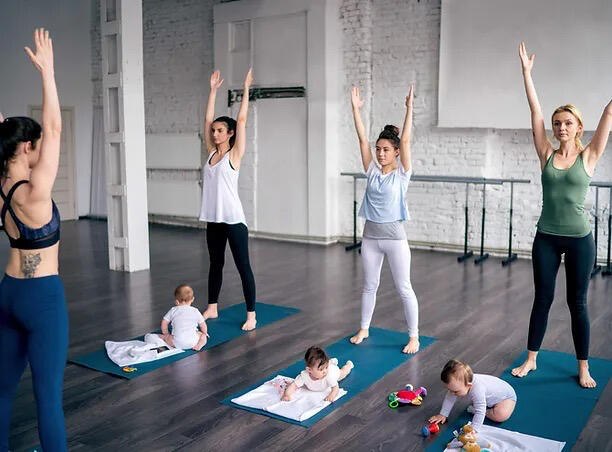 ---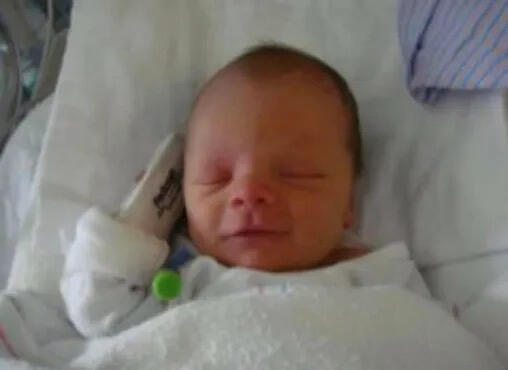 ---
Read, download and print here
From: U.S. Department of Health & Human Services
Health Information Privacy
Model Notices of Privacy Practices | HHS.govYour Information. Your Rights. Our Responsibilities.
This notice describes how medical information about you may be used and disclosed and how you can get access to this information. Please review it carefully.
LAYERED SUMMARY TEXT –Your Rights
You have the right to:
Get a copy of your paper or electronic medical record
Correct your paper or electronic medical record
Request confidential communication
Ask us to limit the information we share
Get a list of those with whom we've shared your information
Get a copy of this privacy notice
Choose someone to act for you
File a complaint if you believe your privacy rights have been violatedYour Choices
You have some choices in the way that we use and share information as we:
Tell family and friends about your condition
Provide disaster relief
Include you in a hospital directory
Provide mental health care
Market our services and sell your information
Raise funds
Our Uses and Disclosures
We may use and share your information as we:
Treat you
Run our organization
Bill for your services
Help with public health and safety issues
Do research
Comply with the law
Respond to organ and tissue donation requests
Work with a medical examiner or funeral director
Address workers' compensation, law enforcement, and other government requests
Respond to lawsuits and legal actionsYour Rights
When it comes to your health information, you have certain rights. This section explains your rights and some of our responsibilities to help you.
Get an electronic or paper copy of your medical record
You can ask to see or get an electronic or paper copy of your medical record and other health information we have about you. Ask us how to do this.
We will provide a copy or a summary of your health information, usually within 30 days of your request. We may charge a reasonable, cost-based fee.
Ask us to correct your medical record
You can ask us to correct health information about you that you think is incorrect or incomplete. Ask us how to do this.
We may say "no" to your request, but we'll tell you why in writing within 60 days.
Request confidential communications
You can ask us to contact you in a specific way (for example, home or office phone) or to send mail to a different address.
We will say "yes" to all reasonable requests.
Ask us to limit what we use or share
You can ask us not to use or share certain health information for treatment, payment, or our operations. We are not required to agree to your request, and we may say "no" if it would affect your care.
If you pay for a service or health care item out-of-pocket in full, you can ask us not to share that information for the purpose of payment or our operations with your health insurer. We will say "yes" unless a law requires us to share that information.
Get a list of those with whom we've shared information
You can ask for a list (accounting) of the times we've shared your health information for six years prior to the date you ask, who we shared it with, and why.
We will include all the disclosures except for those about treatment, payment, and health care operations, and certain other disclosures (such as any you asked us to make). We'll provide one accounting a year for free but will charge a reasonable, cost-based fee if you ask for another one within 12 months.Get a copy of this privacy notice
You can ask for a paper copy of this notice at any time, even if you have agreed to receive the notice electronically. We will provide you with a paper copy promptly.
Choose someone to act for you
If you have given someone medical power of attorney or if someone is your legal guardian, that person can exercise your rights and make choices about your health information.
We will make sure the person has this authority and can act for you before we take any action.
File a complaint if you feel your rights are violated
You can complain if you feel we have violated your rights by contacting us using the information on page 1.
You can file a complaint with the U.S. Department of Health and Human Services Office for Civil Rights by sending a letter to 200 Independence Avenue, S.W., Washington, D.C. 20201, calling 1-877-696-6775, or visiting www.hhs.gov/ocr/privacy/hipaa/complaints/.
We will not retaliate against you for filing a complaint.Your Choices
For certain health information, you can tell us your choices about what we share. If you have a clear preference for how we share your information in the situations described below, talk to us. Tell us what you want us to do, and we will follow your instructions.
In these cases, you have both the right and choice to tell us to:
Share information with your family, close friends, or others involved in your care
Share information in a disaster relief situation
Include your information in a hospital directory
If you are not able to tell us your preference, for example if you are unconscious, we may go ahead and share your information if we believe it is in your best interest. We may also share your information when needed to lessen a serious and imminent threat to health or safety.
In these cases we never share your information unless you give us written permission:
Marketing purposes
Sale of your information
Most sharing of psychotherapy notes
In the case of fundraising:
We may contact you for fundraising efforts, but you can tell us not to contact you again.Our Uses and Disclosures
How do we typically use or share your health information?
We typically use or share your health information in the following ways.
Treat you
We can use your health information and share it with other professionals who are treating you.
Example: A doctor treating you for an injury asks another doctor about your overall health condition.Run our organization
We can use and share your health information to run our practice, improve your care, and contact you when necessary.
Example: We use health information about you to manage your treatment and services.Bill for your services
We can use and share your health information to bill and get payment from health plans or other entities.Example: We give information about you to your health insurance plan so it will pay for your services.How else can we use or share your health information?
We are allowed or required to share your information in other ways – usually in ways that contribute to the public good, such as public health and research. We have to meet many conditions in the law before we can share your information for these purposes. For more information see: www.hhs.gov/ocr/privacy/hipaa/understanding/consumers/index.html.
Help with public health and safety issues
We can share health information about you for certain situations such as:
Preventing disease
Helping with product recalls
Reporting adverse reactions to medications
Reporting suspected abuse, neglect, or domestic violence
Preventing or reducing a serious threat to anyone's health or safety
Do research
We can use or share your information for health research.
Comply with the law
We will share information about you if state or federal laws require it, including with the Department of Health and Human Services if it wants to see that we're complying with federal privacy law.
Respond to organ and tissue donation requests
We can share health information about you with organ procurement organizations.
Work with a medical examiner or funeral director
We can share health information with a coroner, medical examiner, or funeral director when an individual dies.
Address workers' compensation, law enforcement, and other government requests
We can use or share health information about you:
For workers' compensation claims
For law enforcement purposes or with a law enforcement official
With health oversight agencies for activities authorized by law
For special government functions such as military, national security, and presidential protective services
Respond to lawsuits and legal actions. We can share health information about you in response to a court or administrative order, or in response to a subpoena.Our Responsibilities
We are required by law to maintain the privacy and security of your protected health information.
We will let you know promptly if a breach occurs that may have compromised the privacy or security of your information.
We must follow the duties and privacy practices described in this notice and give you a copy of it.
We will not use or share your information other than as described here unless you tell us we can in writing. If you tell us we can, you may change your mind at any time. Let us know in writing if you change your mind.For more information see: www.hhs.gov/ocr/privacy/hipaa/understanding/consumers/noticepp.html.Changes to the Terms of this Notice
We can change the terms of this notice, and the changes will apply to all information we have about you. The new notice will be available upon request, in our office, and on our web site.Other Instructions for Notice
Insert Effective Date of this Notice
Insert name or title of the privacy official (or other privacy contact) and his/her email address and phone number.
Insert any special notes that apply to your entity's practices such as "we never market or sell personal information."
The Privacy Rule requires you to describe any state or other laws that require greater limits on disclosures. For example, "We will never share any substance abuse treatment records without your written permission." Insert this type of information here. If no laws with greater limits apply to your entity, no information needs to be added.
If your entity provides patients with access to their health information via the Blue Button protocol, you may want to insert a reference to it here.
If your entity is part of an OHCA (organized health care arrangement) that has agreed to a joint notice, use this space to inform your patients of how you share information within the OHCA (such as for treatment, payment, and operations related to the OHCA). Also, describe the other entities covered by this notice and their service locations. For example, "This notice applies to Grace Community Hospitals and Emergency Services Incorporated which operate the emergency services within all Grace hospitals in the greater Dayton area."From: U.S. Department of Health & Human Services
Health Information Privacy
Model Notices of Privacy Practices | HHS.gov